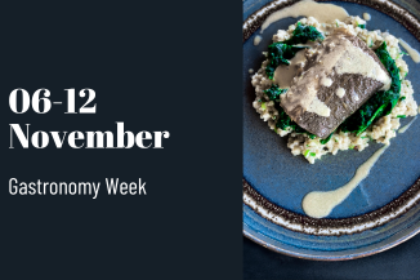 6-12th of November | 11 a.m.-8 p.m., in Vilnius TV Tower's restaurant "Pauksciu takas" – GASTRONOMY WEEK!
♦ Starter | Butternut Squash Soup, blue cheese cream, roasted pumpkin seeds and garlic ash.
♦ Main | Cod fillet, fried spinach, pearl barley, burnt butter sauce or Roasted duck leg, mashed potatoes smoked in birch smoke, caramelized carrots, kale chips, wild cranberry sauce.
Tasting menu: 30Eur + TV Tower entry ticket.
More information and reservations: [email protected]